Meet Our Team
Bruce Roselle, PhD, LP

Founder, President
Bruce is the Founder and Principal of Roselle Leadership, and he brings a breadth of experience and a deep sense of purpose to the task of helping leaders become more authentic and fearless. For more than 35 years, Bruce has provided executive coaching, as well as leadership, team, and career development to private, non-profit, educational, and governmental organizations.
A recognized expert in the fields of career and leadership development, Bruce is a frequent speaker at professional conferences and corporate events. He currently writes a bi-monthly online article for the American City Business Journals. In the past, he has written and co-written articles that appeared in various professional journals in the field of leadership and talent management.
He has published four books, including: Vital Truths (2002) and Fearless Leadership (2006), which won two awards from independent publishing organizations–Best Business Book (bronze) and Best Self-Help Book (silver) in 2007. His third book, The Fraud Factor, was published in 2016. The Great Leader Handbook was published in 2019.
Susan Walker, M.Ed., SPHR

Senior Partner
As Senior Partner at RLSI, Susan is responsible for business development, consulting, and coaching. She brings a broad organizational background, having worked within a large organization and holding key HR and Talent Development leadership roles within manufacturing, engineering, research, transportation, and corporate settings. In addition, Susan has worked with smaller profit and non-profit organizations as a consultant.
As a consultant and facilitator, Susan has a deep understanding of organizations and how they work – both politically and tactically. She partners well with leadership teams in determining how to achieve desired organizational goals through their human resources. As a trusted coach, she understands the unique challenges of today's leaders, how to facilitate their development, and how to engage the workforce. As a trainer and facilitator, she believes that leaders are typically not born, they are developed. Susan knows how to create learning experiences that are highly effective, engaging, and fun.
Susan has a passion for helping individuals and organizations to be successful and believes that strong leadership is the lever to creating healthy and productive organizations (after all, if we spend a third of our lives working, it should be fun!), She understands that there is no silver bullet or model that will create that success. Instead, she focuses on listening to her client's needs; engages clients in problem solving; works to be strategic and practical; and believes that we can always achieve positive results if we roll up our sleeves and work together.
Cynthia Schultz, MA, NBC-HWC

Cindy is a consultant, health coach and retired psychologist with more than 25 years of experience and has a passion for helping individuals and organizations reach their potential.
She puts a high value on establishing close, productive relationships with her clients and is effective as an executive coach, a health and well-being coach and a trainer. She has worked in a variety of settings including corporations, government agencies, educational systems, and non-profits.
Previously, Cindy was a faculty member at the University of Minnesota, Earl E. Bakken Center for Spirituality and Healing. She has also owned and managed a small retail and production business. She earned a master's degree in Health and Wellbeing Coaching and another master's degree in Educational Psychology, both from the University of Minnesota.
Cindy serves as Board Chair of the National Board for Health and Wellness Coaching (NBHWC). She has helped to coordinate many tasks associated with the national certification examination for health and wellness coaching and is currently coordinating a project to create additional group coaching skills training for the National Diabetes Prevention Program (National DPP) lifestyle coaches.
Dean DeGroot, MS, LP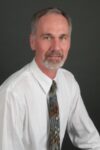 A business consultant and licensed psychologist, Dean has positively impacted individuals and organizations for over 30 years. He has expertise in assessing, creating, and evaluating various aspects of change, as well as providing individuals and organizations with insightful information and perspective to improve the bottom line. Personal and professional development, training, and psychological assessment for hiring are areas in which Dean has particularly made a difference. Experience in manufacturing, service, government, healthcare, private, and consulting sectors has enriched Dean's outlook on organizations and their challenges in dealing with transitions. He assists individuals in understanding their potential and unique ways of fitting into various environments.
An outplacement and career development professional, he has developed a deep level of expertise in change management and personal improvement. Dean has published two journal articles in the UK comparing German and American career practices and has presented at regional and national conferences in the areas of career development, leadership development, and psychological assessment. He is also Past-President of the Minnesota Career Development Association and 2003 & 2017 recipient of the Marty Dockman Merit Award for contributions in the field of career development as well as the Jules Kerlan Outstanding Achievement Award in 2015, which recognizes significant contributions in the field of career guidance, counseling and development, the highest honor bestowed by MCDA. Recently, Dean co-authored (with Liz Willis) a book: Game Plan: An Insider's Guide to Effective Career Assessment.